Welcome To RENTS Corporation
Dedicated rental portal in Bangladesh
Rent
Need Furnished Accommodation!Best Place For Foreign Guests
Explore Our Affordable & Luxurious Furnished Apartment List
Explore All
Why RENTS is the perfect choise?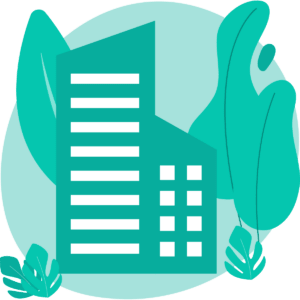 Office Space
RENTS Corporation help businesses find the right way to work. We are facilitators connecting people with spaces. And most importantly, in the communities where we live and work, we are trusted insiders, advisors and friends.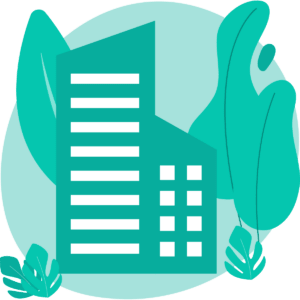 Residential Apartment
Find your new place with thousands of constantly updated listings, robust filters and impressive photo experience with RENTS Incorporation.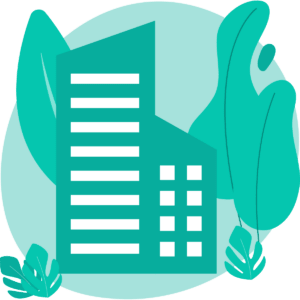 Furnished Accomodation
Explore a variety of Modern, Stylish, Safe & Comfortable Furnished homes without leaving yours. RENTS Corporation furnishing make it easy to find flexible housing without sacrificing quality.
Latest Blog
Read Our recent Story
House Rent in Dhaka with RENTS [Easy Guideline]
Are you searching for house rent in Dhaka? Renting a house in Dhaka sounds to be a lengthy process. We'll make that easier for you. RENTS Corporation (Real Estate Needs with Trusted Solutions) is the leading online rental platform to help you with any home rental queries. The best thing is you will the best house for rent within your budget. We've thousands of latest rental listings covering Uttara, Gulshan, Banani, and Baridhara areas. Whether you are looking for a semi-furnished apartment or a fully furnished apartment, we can assist you in renting both. Some tenants are concerned about the rental agreement. We maintain transparency both for owners and tenants. Overall, our goal is to make the house renting process hassle-free. Still, confused about how to start with? First of all, you should select "Rent" according to your requirements. After that, you can select your preferred areas, and requirements types. Owners can also post listings without any charge. We'll work on your behalf to find a verified tenant for you. Along with this, we also assist in buying a home in Dhaka. Have you selected a listing? Contact us now to get the owner's number. Then, you can visit the house to inspect it visually. If everything goes right,
Things To Consider Before House Rent in Dhaka
First thing first, you have to decide on a specific location where you would like to stay in Dhaka. Nobody likes a noisy area. Before you rent a flat in Dhaka, you should check the place how much noisy is it? Then, you need to know about the availability of Gas and Water in that area. Do you know that some areas in Dhaka don't have proper Gas and Water availability? Before moving on, you should inspect the Gas and Water availability. Besides, it is important to have markets nearby. Otherwise, it may give you an unpleasant experience sooner or later. Safety is another big issue. Inspect the security system before renting a flat in Dhaka city. It will be an advantage if the property is surveillance with CCTV cameras. Last but not the least, budget is an important factor to consider when you are looking for rent in Dhaka. Talk to the property owner about the Advance you have to pay. Also, ask the owner about if any additional expenses you need to bear. If everything goes fine, you can rent flat in Dhaka. Now, I would like to inform you how to get Home Rent in Dhaka
How to Get Houses For Rent in Dhaka?
You can rent a home both offline and online. The offline method has some hassles, You have to look for To-let boards and search manually. That doesn't sound great at all. The second method is way more convenient. You can use the RENTS.com.bd website, one of the most popular online rental portals in Bangladesh. All you need to do is visit the website. Then, set your Property location, Property type, and Property Status. You will find the best available property rent in Dhaka at the best price. Right there, you can get the contact information and WhatsApp number. That is convenient, isn't it?
Type of Property You can Rent in Dhaka:
House Rent
Office Space
Residential Apartment
Furnished Apartment
You can also search for Small Flat Rent, 3 Bedrooms Flat Rent, and 4 Bedrooms Flat rent in Dhaka. The best thing is, lots of options are available and you can rent the exact home that meets your expectation.
Available Rental Location In RENTS.com.bd:
RENTS.com.bd can assist you with-
Home Rent in Banani
Home Rent in Baridhara
Home Rent in Gulshan
Hopefully, you have got all of your answers about renting a home in Dhaka. Now, you can easily find the best apartment for rent in Dhaka. Do you have any queries? Feel free to call us. We will be happy if we could assist you to rent a home in Dhaka.
FAQs
. What is RENTS Corporation?
RENTS Corporation is the first dedicated rental portal in Bangladesh and expat accommodation provider. It's a platform where tenant can get his required residential, furnished accommodation or office spaces within his preferred areas, time frame & budget. By the by property owner rent out his space without any hassle. Our objective is very clear 'make simple and hassle free'.
. How it works?
Through PropTech (property technology) we manage our property inventory and try to serve prospect tenants requirements.
. What services available on RENTS Corporation?
We provide all rental solution, e.i Residential apartment, Furnished accommodation, Service apartment, Commercial Office space and full building searching, arrange property viewing, price negotiation and helps to prepare rental agreement for owner and tenant.
. How do I place my rental requirements?
Very simple…. just visit our web portal, search properties in your required areas and place it through whatsapp, email or direct call. Recently our tech team introduce 'Rental query form' for tenants, just fill up and submit. Our dedicated rental agent will get back as early as possible and serve your required properties.
. Which area RENTS Corporation cover in Dhaka
. How do I get require property ?
After placing your requirements our dedicated rental advisor will manage your required residential or commercial properties and arrange a property viewing at your convenient schedule.
. Who will prepare my rental documents ?
Our dedicated team always ready to prepare rental agreement on behalf of tenant and owner.
. Will RENTS Corporation send me a soft copy of the rental agreement?
Without check back from the tenant side RENTS Corporation team never do proceed any rental agreement with property owner.
. What is KYC form?
KYC is a short form of 'Know Your Customer', after getting any rental requirements our agents contact and meet them to introduce RENTS Corporation also verify that you are a real tenant.
. How do I add my property on RENTS Corporation web portal?
We have 'Add Property' options in our website. Just visit Rents.com.bd, click on 'Add Property', fill up the form properly and submit. Our property agent contact you, visit your property, do MOU with property owner and listing property on our website.
. What is MOU?
MOU is short form of 'Memorandum of understanding', this is the process that how we identify owner and take permission from the owner. Also property agent take every details of the property. After completing MOU sign Rents team start working on that property.
Note: Without 'MOU' Rents team not allow to work with any property.
. Should I pay any listing fees?
Add Property or listing a property on Rents website is completely free.
. Who will arrange property viewing to prospect client?
After getting permission from the property owner our rental agents do everything on behalf of owner till rent out the property. Our objective is very clear 'make simple and hassle free'.