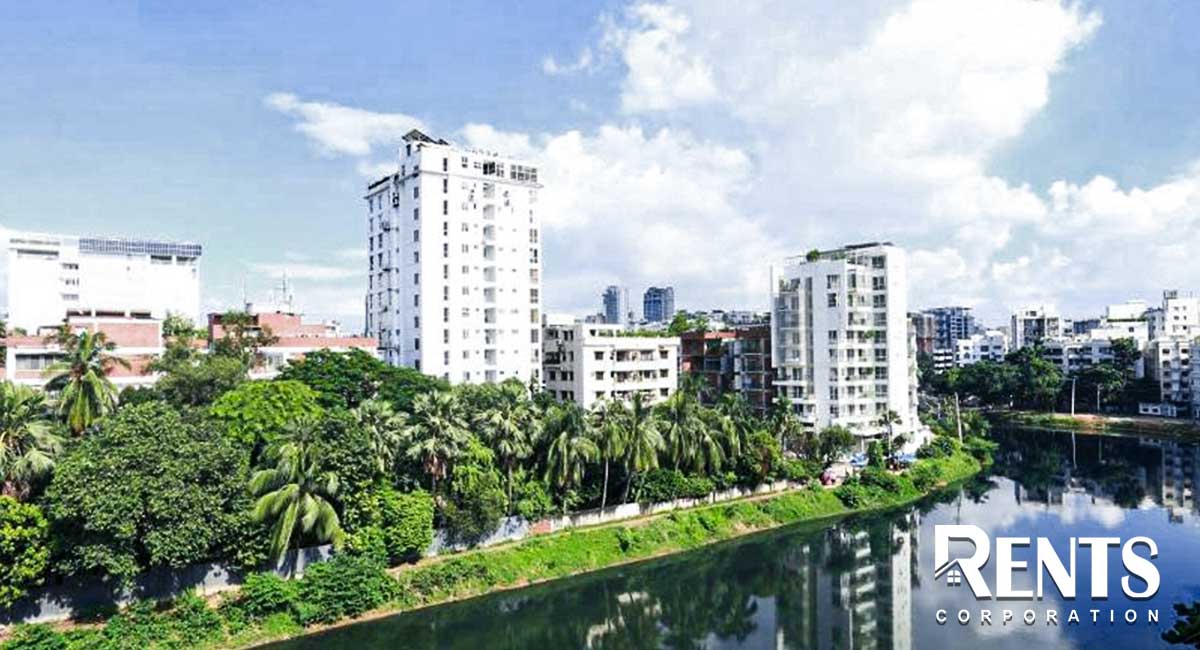 Banani- Things You Need To Know
Banani is one of the most desired residential places to live in Dhaka. If you want to make a list of top residential places in Bangladesh, definitely Banani model town deserves to be included in that list. Banani is blessed with some top educational institutes, hospitals, restaurants, and embassies.
Are you also thinking about shifting to Banani? This article is going to assist you a lot with that. Through this article, you will know about the exact location of Banani town, the best places to visit in Banani, top restaurants, hotels, hospitals, embassies, and the advantages of living in Banani. Literally, you will get information about everything you need to know about Banani.
Where Is Banani Exactly Situated?
Banani is a part of Dhaka North City Corporation. The area code of Banani is 1213. Banani town is located on the 19th at Banani Thana. It also has a beautiful lake named Banani Lake. The Banani model town is located just beside Gulshan. Baridhara is easily accessible from here.
Do you want to visit Banani? You can get to Banani from anywhere in Dhaka. If you are coming from outside of Dhaka, you need to reach Gabtoli, Abdullapur, or Sayedabad bus stand. From there, you will get buses, Ride Sharing, and CNG vehicles to get to Banani.
How Much Secured Is Banani To Live and Visit?
Banani can be considered the safest place to live in Dhaka as it has strong security. CCTV cameras are set up here and there to monitor general movements. Banani is the dream residential place for many people due to its secure surroundings. Considering those facts, we can declare Banani as a 100% safe and fully secure place to live and visit. If we have a look at the offensive activities within Dhaka, Banani is placed at the bottom of the list.
That adds some extra value to Banani as you can easily access those two areas. Also, lots of businesses and companies of Gulshan are associated with Banani. That plays a key role in rapidly improving the infrastructure of Banani.
Sometimes you might get late to come back from your work anywhere else. You can shift here and there without getting worried about security issues. At night, police check posts are available at main places and key points. So, you can feel secure while traveling both during the day and at night. Luxurious flats, shopping malls, restaurants, hospitals, and offices are available in Banani. Therefore, the demand for Banani as a truly residential place is increasing day by day. Are you thinking about having a visit there? Let me assist you with finding some attractive places to visit in Banani.
What Makes Banani A Better Living Place?
Before shifting to a new location, all of us think about the advantages of living in that particular area. You might also be thinking about that. That portion will clarify all of your questions.
Perfect Combination Of Residential And Commercial Zone
If you try to figure out some areas of Dhaka that are equally good as a residential areas and commercial zone, you cannot mention too many areas. Thankfully, Banani is among those palaces which are equally good as residential areas as well as commercial zone. Definitely, it gives the residents of Banani some key advantages over other areas of Dhaka.
You don't have to move anywhere for any needs. You'll get everything nearby when you live in Banani. Office complexes, shopping malls, and service stations are available to make living a bit more comfortable.
Linking Point Of Gulshan and Baridhara
Is there any doubt about the establishment of Gulshan as the most exclusive cooperative location in Dhaka city? I don't think so. Baridhara is also getting developed rapidly. Have you noticed that Banani is the linking point between those highly developed areas?
That adds some extra value to Banani as you can easily access those two areas. Also, lots of businesses and companies of Gulshan are associated with Banani. That plays a key role in rapidly improving the infrastructure of Banani.
Well-Developed Model Town
Banani is a well-developed model town that comes with some excellent facilities such as well-planned roads, well-designed apartments, commercial buildings, controlled traffic, and a secure environment. It is becoming a role model for other areas of Dhaka city to follow. Those facilities are rare to find in other areas. Apart from that, the infrastructure of this area is nicely organized. Residents of Banani can expect to get every possible facility to set the standard of living high. Those factors are influencing more people to shift to Banani.
Park, Shopping Mall, Restaurant
While choosing a particular place for living, we need to consider recreational opportunities too. Banani won't let you down when it comes to recreation. You can enjoy your holiday or leisure time with your family in a park, lake, shopping mall, and restaurant.
The best part is you don't have to move too far to access those things. Restaurants and shopping malls are located on almost every road. Park and seating places are available in key points and popular areas. You can spend quality time with your family in those places.
Commercial Hub
Banani has become a true commercial hub of Dhaka city. If you are going to start a new business, Banani can be the perfect place to establish your business. Lots of successful Entrepreneurs and commercially important persons have set up their head offices in Banani considering those criteria.
24/7 enhanced security, high-speed internet, transportation facilities, easy accessibility, and portability have made Banani a true commercial hub. Literally, those facilities have made this area not only a better place to live but also equally good for commercial purposes.
Should I Buy or Rent A Flat In Banani?
When buying a flat or renting a Flat, it's always confusing to choose the proper place. If you have placed Banani on your shortened list, definitely it will be a smart decision to Buy a flat or rent apartments in Banani. Having a flat in Banani will be beneficial for you from both commercial and residential perspectives. At the same time, it will be prestigious.
Our Rents team will assist you in finding the property for you and making the agreement. You can contact us now and let us know your requirements. We can assure you to find the best apartments for rent in Banani, Dhaka. Also, we will assist you to buy a luxurious apartment in Banani.
3 Best Places To Visit in Banani
There are lots of attractive places to visit in Banani. For your convenience, we have figured out the 5 best places to visit in Banani to make your Banani trip memorable. Here you go.
Banani Lake
First of all, you should visit Banani lake to get rid of busy city life for a while. The Banani lake has a beautiful view that will be soothing for the eyes. Benches are available to sit in there and spend some time with the lake and warm silent natural environment. You will feel like you're in a charming environment. After a busy working day, you will relieve your stress and worries by spending a while on this beautiful lake. You can get into this lake from Banani and Gulshan.
Bangladesh Air Force Museum
Whenever we travel to any place, it is always pleasant to visit a museum. Thankfully, Bangladesh Air Force Museum is located just nearby Banani to make your trip even more interesting. It will take less than 30 minutes to visit the museum from Banani Model town. To enter the museum, you'll need to purchase an entrance ticket that costs 20 BDT only. In the museum, you can see lots of historical things related to the Air Force. It will also increase your historical knowledge. You will have a better knowledge of our historical achievements.
Banani Dcc Unique Complex
Do you have an interest in visiting shopping malls and purchasing international branded products? Then, you are going to enjoy visiting this shopping mall named Banani Dcc Unique Complex. Mobile phones, mobile phones accessories, clothing, toys, cosmetic products, food, and household items are available in this shopping mall, Mobile repair shops and exchange shops are also available. Traditional clothing stores are also available. This is such a place where you can find your daily needs, regular-use products, and luxurious products.
Top 5 Best Restaurants in Banani
Who doesn't like to eat deciduous food in restaurants? Banani offers some top-class restaurants for a foodie. Restaurants are available for desi food, Indian, Chinese, Mexican, and Thai foods. Here's the list of the 5 best Restaurants in Banani.
● Sultan's Dine
First of all, I would like to mention Sultan's Dine. If you're looking for a restaurant to eat Kacchi Biryani, this is the best restaurant to suggest not only in Banani but also within Dhaka city. The taste of their biriyani will make you feel insane. Along with Kacchi Biryani, they offer Jarda, desserts, pulao, and rezala. Their behavior, food quality, and decoration are up to the mark. Overall, you are going to have an awesome experience with traditional Kacchi biryani.
● Star Kabab & Restaurant
Second, it's a bit challenging to place any other restaurant rather than Star Kabab and restaurants. Chicken Tikka, Garlic Naan, Beef Seekh Kebab, and Beef Khiri Kebab are some of their most popular items. You can also order different types of Salad, snacks, paratha, and grilled chicken. Food quality, serving, decoration, price everything is considerably good. If you want to taste desi-flavored food with spicy masala, you can visit this restaurant.
● Teheriwala
Along with Kacchi Biryani, tehari is probably the second most loved dish among Bangladeshi foodies. Do you want to have Beef Tehari or Morog Pulao? As the name suggests, "Teheriwala" is the best restaurant in Banani for tehari. They don't have a wide variety of foods as Tehari is their primary item. You will also get "Morog Pulao" along with eggs. If you want to get the taste of traditional beef tehari, this is the place that you should go.
● Tarka
Now, it's time to move to Indian food. When it comes to Indian food, we can recommend "Tarka" without any hesitation. Their food menu includes lots of different Indian foods. You will get Chicken Tandoori wings, chicken pakora, aloo pakora, paneer pakora, Tandoori spicy chicken, Mixed Vegetable Salad, Raita, Pepper Masala Dosa, Chicken Badami Dosa. Chicken Cheese Dosa. Price, food quality, taste, decoration, and behavior are satisfying.
● Chillox, Banani
Are you a burger lover? If so, The Banani branch of Chillox won't disappoint you with its incredibly tasty Burgers. Chillox offers french fries, chicken cheese burgers, chicken fingers, chicken burger, beef cheese burgers, pankha wings, and desserts. The restaurant is open 7 days a week. It opens at 10 AM and closes at 11 PM. This is the perfect restaurant to go to with friends and family members.
Top 5 Best Hotels In Banani
Have you come to Banani from a long distance and you don't have any friends or relatives in Banani? Don't worry. We have figured out the 5 best hotels in Banani for your comfortable stay.
● The Grandmark Dhaka
Are you looking for a hotel that makes you feel like you're staying in a 5-star hotel? The Grandmark Dhaka is one of those hotels in Banani that can make you feel that. It has some excellent facilities such as 1 swimming pool, WiFi (free), Free Airport shuttle, Free parking, Spa, Fitness center, and Tea/Coffee maker in hotel rooms. You can check the availability of the room online. Are you eager to know the cost? Well, you have to spend nearly 12000 BDT per night to stay in this hotel.
● Hotel Omni Residency Dhaka
Having free private parking facility, gym, and lounge, Hotel Omni Residency Dhaka is our 2nd top pick. The cost of staying at this hotel is nearly 7000 BDT per night. An online early booking feature is available. The behavior of their reception desk and other staff is very humble. Room conditions and hotel environment are above average. The hotel is located at a 4-minute walking distance from Prime Asia University.
● Lakeshore Banani
This is a 4-star hotel located at Road 13/A, Block D, Banani. Free WiFi, Airport shuttle, Family rooms, Free parking, Tea/Coffee Maker, Fitness center, and In-house Restaurant facilities are available here. Tour desk and luggage storage features are also available. They have got 4 types of rooms. Those are Executive Premium Deluxe, Executive Suite, Penthouse Suite, and Penthouse Suite. The Gulshan Lake, the Baridhara Lake, the Jamuna Future Park Mall, and the ShahJalal International Airport are easily accessible from here. It will cost you nearly 15000 BDT per night to stay here.
● The Raintree Dhaka
If you are looking for a luxurious hotel in Banani at a reasonable price, The Raintree Dhaka can be the best choice. They have got a rooftop swimming pool and a fitness center. Other facilities like tea and coffee makers, free parking, and restaurants are also available. You are going to be amazed by their environment and hospitality. The surprising fact is everything comes under 10000 BDT. The cost of a per night stay is around 8000 BDT. The swimming pool looks astonishingly beautiful at night. It is located at Road # 27, Block # K Banani, Dhaka.
● Galesia Hotel & Resort
The Galesia Hotel & Resort is a budget-friendly option to stay in Banani without spending too much money. Though you won't have to spend too much money, it doesn't mean that they have any limitations on hotel facilities. All rooms have got a flat-screen cable TV, Air Conditioner, sofa, safety deposit box, and seating area. Free parking, Wifi, and Desk Services are also available. What about the price? You need to spend around 5000 BDT per night to stay at Galesia Hotel & Resort.
Top Educational Institutes In Banani
Along with top-rated hotels, and restaurants, some repeated educational institutes are also located in Banani. Here's the list and exact addresses of those educational institutes.
● America Bangladesh University
Location: 035 Kamal Ataturk Avenue, Banani. Gulshan. Dhaka.
● Queen's University
Location: House No. 69, Road No. 17, Block – C, Banani. Gulshan. Dhaka.
● Darul Ihsan University
Location: 10 – Darul Ihsan University (Branch # 2) – GulshanHouse # 5, Road # 3, Sector # 6, Banani
● Primeasia University
Location: Awal Center (17th floor), 34 Kemal Ataturk Avenue, Banani. Gulshan. Dhaka.
● Dhaka International University (DIU)
Location: House #6, Road #1, Block-F, Banani. Gulshan. Dhaka.
● A2Z Study – Gulshan
Location: 54 Kemal Attaturk Avenue (4th Floor), Banani. Gulshan. Dhaka.
● Bangladesh Islami University (BIU) – Gulshan
Location: Gazaria Tower, 89/12, R. K. Mission Road (Maniknagar Bishwa Road), Banani. Gulshan. Dhaka.
● City university – Gulshan
Location: 40, Kemal Ataturk Avenue, Bulu Ocean Tower, Banani. Gulshan. Dhaka.
● International University Of Scholars
Location: Bulu Ocean Tower, Kemal Ataturk Ave, Dhaka 1213, Banani. Gulshan. Dhaka.
● American International University (AIUB)
Location: House #83/B, Road #4, Kemal Ataturk Avenue, Banani. Gulshan. Dhaka.
Which Embassies Are Located In Banani?
As Banani is considered a posh area of Dhaka city, lots of embassies are located in Banani. Here's the list of those embassies.
Embassy of the Republic of Turkey in Dhaka
Embassy of Brazil
Malta embassy
High Commission of Sri Lanka
Embassy of Denmark
Embassy of North Korea
Embassy of Algeria in Dhaka
United Arab Emirates UAE Embassy
Dutch Embassy
Embassy of Bhutan
Embassy of Qatar
Embassy of Switzerland
Embassy of Italy
Embassy Of The Republic Of Indonesia
Embassy of Brazil
The Royal Embassy of Saudi Arabia
Estonian Honorary Consul in Bangladesh
Foreign consulate
​Embassy of the Socialist Republic of Vietnam in Bangladesh
Embassy of the I.R Iran
Embassy of Sweden
Embassy of the Sultanate of Oman
Australian High Commission Dhaka
Swedish Embassy
French Embassy Visa Section
Embassy Of Spain
Republic of Turkey Embassy
Denmark Visa Application Centre in Bangladesh
Honorary Consulate of Hungary, Bangladesh
Poland Embassy
Embassy of the United States of America
Representation of Liberland in Bangladesh
Embassy of the Russian Federation in the People's Republic of Bangladesh
Embassy of the Federal Republic of Germany
Philippines Embassy in Bangladesh
Honorary Consulate in Dhaka
Final Words
At this point, you have got to know everything that you should know about Banani. Now, It will be easier for you to make a decision to shift to Banani. Do you need any assistance in finding suitable apartments for you? It will be a pleasure for us to assist you. Call us now and consult with our expert team.
FAQs
Q. Is Banani a good place to live in Dhaka?
Perfect combination of the residential and commercial zone, park, shopping mall, restaurant, and well-maintained infrastructure makes Banani an excellent place to live.

Q. Is it too expensive to live in Banani?
A. Compared with Gulshan, it is not too expensive to live in Banani. Alongside, you'll get all the facilities that you can expect from a residential area.

Q. What is the posh area to live in Dhaka?
A. Banani, Gulshan, Baridhara, and Bashundhara Residential areas are posh areas to live in Dhaka.

Q. Why should I live in Banani?
A. Considering the advantages of a commercial and residential area, you can choose Banani as your living place.

Q. Where Is Banani located in Dhaka North or South?
A. Banani is located in north Dhaka. However, you can access Banani both from the north and south parts of Dhaka.

Q.How many blocks are there in Banani?
A. Banani is divided into 12 blocks. You can easily access those blocks from anywhere in Dhaka