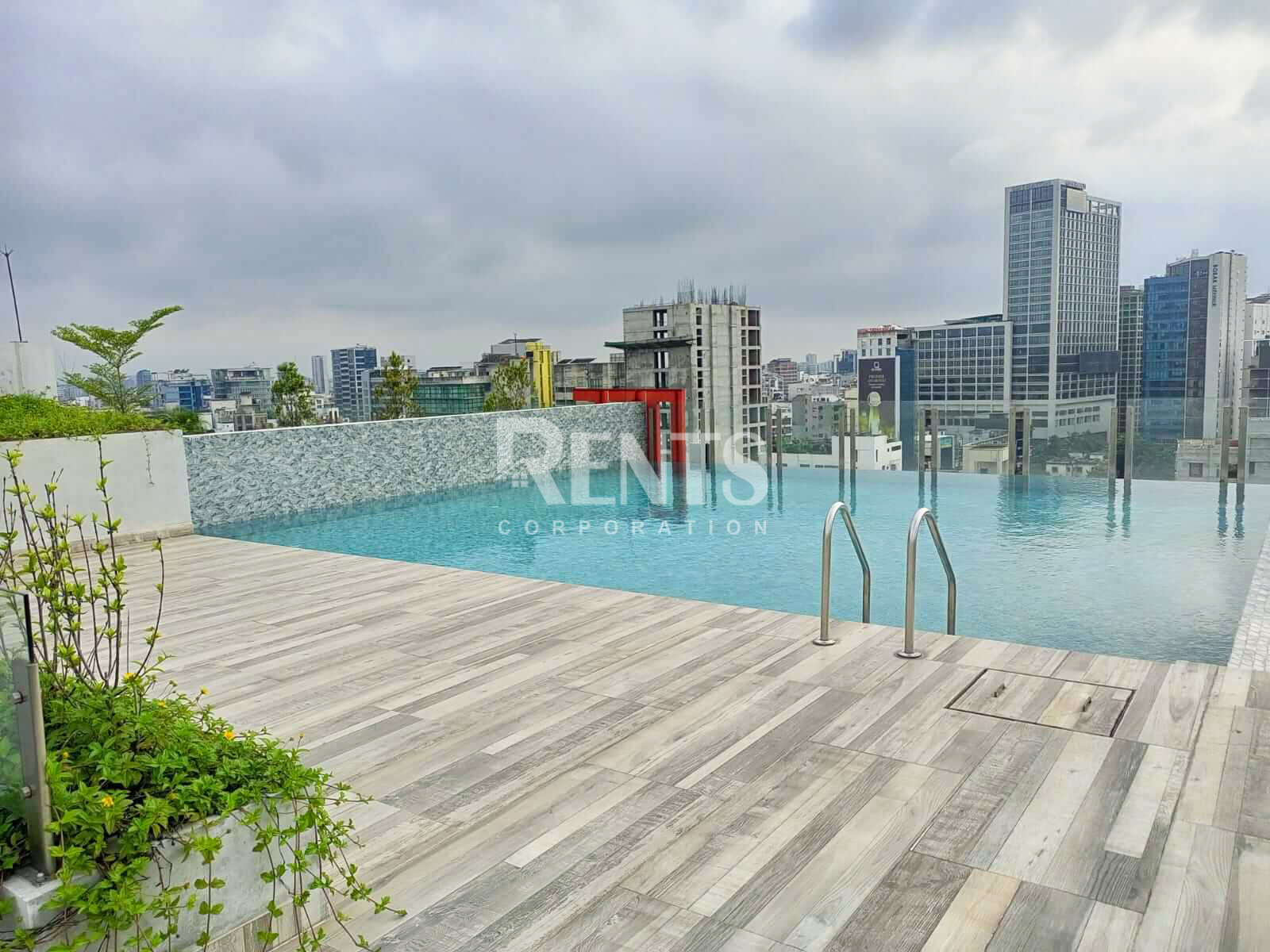 Popular Areas With Furnished Apartments For Rent In Bangladesh- RENTS
If you're moving soon, let us know! If you're a renter in Dhaka, you can choose whether to rent furnished apartments there, too. People who rent furnished apartments can save hassle, money and time when establishing their home, particularly if they don't need to spend money on new furniture. It's also great for people who want to move quickly because there are a lot of furnished apartments in Dhaka that can be rented for a month. It's a good thing that Dhaka has many furnished apartments for tenants to choose from. Try to figure out what well-known places have to offer, as well as how much they cost, by looking at some of the most popular locations.
GULSHAN
Dhaka's Gulshan neighborhood is highly probable to be one of the most popular places to live if you enquire about anyone. It is because this location was only built for diplomatic reasons. There are many embassies in the area, so there are many features only for foreign people. Rents.com.bd, for example, has many apartments for rent in Gulshan that they have set up just for them. Some of them even come with everything you need, which isn't very common in other parts of the country. It's also very close to many of the best hotels, restaurants, and foreign neighborhoods in the area. If you can live with the high prices in the area, then Gulshan is the place for you.
BARIDHARA DIPLOMATIC ZONE
Gulshan is a commercial and residential place. Gulshan 2 is home to the majority of the houses. For people who want to live in an area that is only for people to live in, Baridhara Diplomatic Zone might be a good choice. Almost all of the accommodation in this town is for defense officers. But it's also accessible to people who live there as well. Because of this, the location is spotless and tidy. That is why Streets are well-kept, traffic rules are followed, and there is always a security guard around. Gulshan is also an excellent place to rent an apartment, but Baridhara Diplomatic Zone is a lot quieter because there isn't as much traffic.
As long as you live in the Baridhara Diplomatic zone, you can appreciate the advantages of Gulshan as well. To sum it all up, Baridhara is one of Dhaka's best places to live for people who come from outside Bangladesh. If you want to live in Baridhara Diplomatic Zone, we can help you out. 'Rents' is the best place to find a house or apartment for tenancy in Dhaka, Bangladesh.
BANANI
It is on the east side of Gulshan, but Banani is on the west side. Banani is a lot more pleasant than the places above because there are no stringent regulations about where you can go. That means that Banani has a mix of offices, homes, stores, and food outlets. Being next to Gulshan implies that the area's amenities are almost the same as in Gulshan itself. There are a lot of businesses and embassies in Gulshan and Baridhara that you can conveniently get to from Banani. Plus, the lease for a residence here is a little less than in the first two places. The place itself is vivacious because it is easier to get to, and there are a lot of businesses there. People who want to live like this should choose Banani because it is a great place!
DHANMONDI
Dhanmondi is known for having a lot of private schools, shopping malls, restaurants, and more. That area has many restaurants, and they're growing like mushrooms in the forest. That area has beautiful residences and houses. Some old buildings still stand in this area. Dhanmondi Lake is the prettiest spot. It's suitable for people who live near it and people who come from outside.
BASHUNDHARA RESIDENTIAL AREA
To keep moving on to one of Dhaka's new favorite places to live, let's go to Bashundhara. It is a new residential area near the Kuril highway, east of Baridhara. Bashundhara, on the other hand, has everything you need to live. Everything, from corporate offices to schools, health care, grocery stores, shopping centers, and amusement, is within a single boundary. The city is straightforward to get around for a foreigner, and there isn't much to do there. Because Bashundhara is also near Gulshan, Baridhara, and Banani, it isn't far from these places. As the neighborhood is still being built, you may quickly find more affordable property residences that meet your needs. If you intend to stay in Dhaka for a long time, Bashundhara is a great place to stay.
UTTARA
Finally, another area in Dhaka that is good for foreign visitors is Uttara. That is a great place to live for people who often go to the airport. That way, they won't have to deal with any extra traffic. The fastest-growing neighborhood of Dhaka is Uttara, however. It's become a lot more prevalent as time goes on. There are a lot of domestic and international education systems, schools, hospitals, and shopping complexes close by. The only thing that could be bad about this zone is that it takes a long time to get to the center of the town during rush hour. That is true for most components of Dhaka. That's why it's cheaper to stay in Uttara than in most other places. If your necessities are the same, choose Uttara as your first home.
Final thoughts
In Dhaka, many apartment rentals come with furniture. Is there anything we can do for you? If you rent a furnished apartment, it will save you a massive amount of time, money, and trouble, so do it. It can take a long time to find a suitable apartment. 'Rents' can help you dream about taking the first step.
The rent for commercial space in Dhaka can be found here. Let us know what you need, where you want to live, and how much money you have, and we'll help you find the best apartment for you. Feel free to get in touch with us. Thanks for coming.
You may also have interested to know:
Admin